Slide 1
If you want to drink, that's your business.
If you want to stop, that's ours!

Call our 24-hour help line NOW

(541) 732-1850
We're The Central Office of Jackson County
Southern Oregon's Online Resource for Alcoholics Anonymous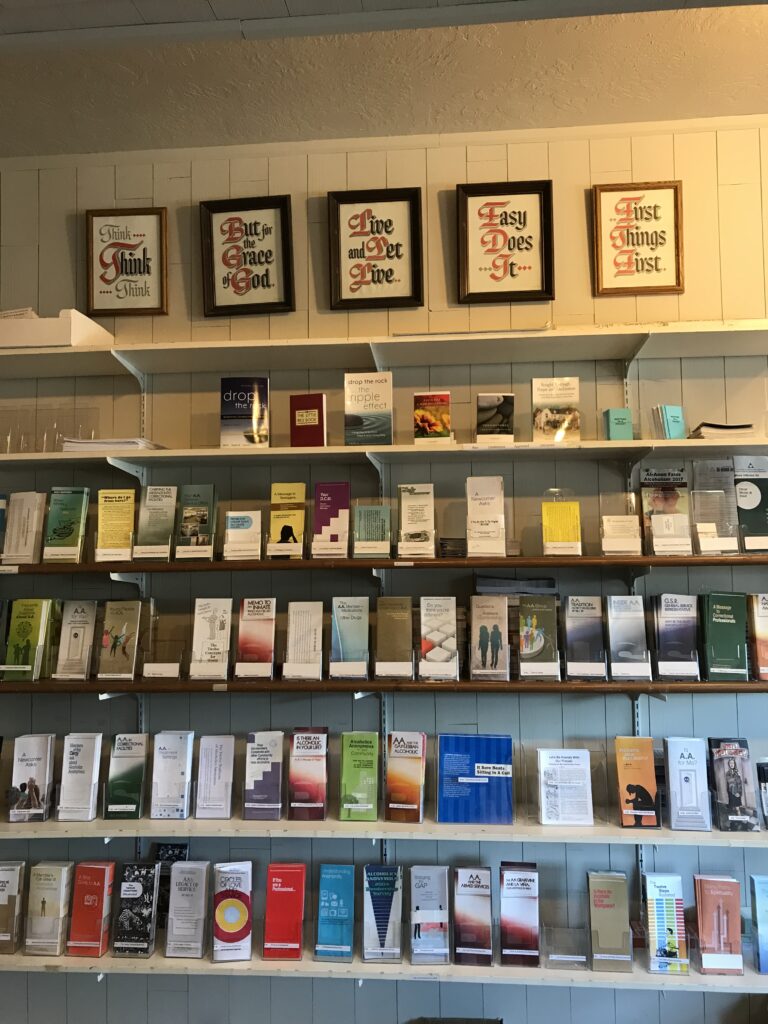 Welcome to the web pages of the Jackson County Central Office of Alcoholics Anonymous (JCCOAA).

The Central Office, by AA tradition, exists primarily as a service organization. It is often the first point of contact with A.A. for many who believe they may have a drinking problem.  
We serve Medford, Ashland, Central Point, White City, Eagle Point, Gold Hill, Applegate, Jacksonville, Shady Cove, Prospect, Butte Falls, Phoenix, Talent, Rogue River and Ruch.
At JCCOAA, you can be certain that an A.A. member will always be the one answering the phone when anyone in Southern Oregon calls Alcoholics Anonymous. And you can be certain that it will always be an A.A. member who will be sitting at the desk when you walk in the door to our office during office hours.  You're invited to come in and browse our bookstore.  We'll have a fresh brewed pot of coffee ready for you!
We are located at 116 E. 6th Street, Medford, Oregon 97501. Our Bookstore & Office Doors are open Monday thru Friday 9am – 4pm, and Saturday 9am – 12pm.  Our Phone / Help Line is open 24/7.  Call Us anytime @ (541) 732-1850
WHAT IS ALCOHOLICS ANONYMOUS?
Alcoholics Anonymous is a fellowship of people who share their experience, strength and hope with each other that they may solve their common problem and help others to recover from alcoholism.
The only requirement for membership is a desire to stop drinking. There are no dues or fees for A.A. membership; we are self-supporting through our own contributions. A.A. is not allied with any sect, denomination, politics, organization or institution; does not wish to engage in any controversy, neither endorses nor opposes any causes. Our primary purpose is to stay sober and help other alcoholics to achieve sobriety.
Jackson County Central Office is now accepting contributions online.